We're crazy about keeping your feet and legs in great condition to go the distance in style! Our 100% Ladderlamp Compression Socks are ridiculously soft, breathable and help reduce swelling, varicose veins, chance of blood clots, improve circulation and most importantly relieve leg & feet pain.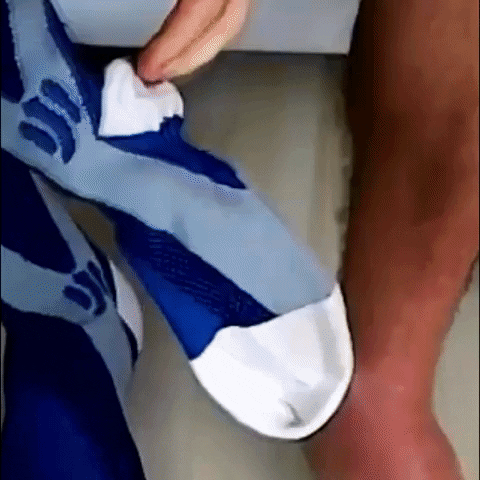 20-30 mmHg
Unisex fit & 6 colors
Toe and heel padding leave your feet comfortable
360° seamless compression for everyday wear
Moisture control & Antimicrobial
SUPER EASY TO PUT ON!

You can wear our compression socks all day at home, at work, and while exercising. These mid-calf compression socks come with a light slim-fit design for a second-skin feel. They are woven with the latest knitting technology, optimizing the support around your ankle to get instant relief from swelling, sore muscles and joints, fallen arches, plantar fasciitis, varicose veins, and muscle injuries.
Compression socks improve blood circulation, increase oxygen delivery and prevent cramping. These compression socks are designed to do just that. Compression socks help relieve leg fatigue.
Preferably comfortable and soft fabric,Feels soft and delicate texture,Breathable and odorless.
KEY BENEFITS:
✔️HIGH COMPRESSION — Graduated pressure from the ankle up at 20-30 mmHg ensures the supportive fit throughout your whole leg without it being too tight or too loose.
✔️PAIN RELIEF — Support your arch, ankle, and calf to reduce swelling and pain from fallen arches, plantar fasciitis, varicose veins, and muscle injuries.
✔️IMPROVED BLOOD CIRCULATION — Graduated compression all along your ankle and calf gives you the added benefit of improved blood flow to your muscles, thus reducing the possibility of injury and promoting faster muscle recovery.
✔️HIGH-QUALITY MATERIAL — Made from soft, lightweight, and durable elastic knitted fabric (nylon and spandex), promoting airflow and wicking moisture away to keep feet and legs dry. Ensure to wash the socks after each wear to maintain the shape and compression level for each wear. You can machine wash them, but air drying is preferred.
✔️DURABLE HEEL & TOE CONSTRUCTION — Reinforced and cushioned heel and toe support provide the ultimate comfort. Form-fitting, lightweight, and breathable fabric features maintain joint stability regardless of activity.
Plus, our stylish and easy-to-wear design allows you to wear your compression socks anywhere without feeling embarrassed, and you can even sleep with them! You'll feel and look great no matter when or where you are!

They are perfect for relieving swelling in the ankles and feet. They even help relieve symptoms of varicose veins and excess fluid retention. Please see the size chart in the description below