---
Give Your Family a Practical and Innovative Gift in the Cold Winter!
Ice-Scraping will be so much faster and easier with this!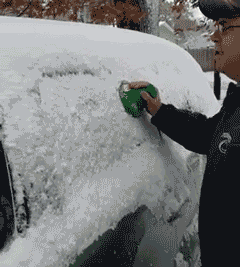 Very comfortable Grasp for ice-scraping with ease! It's an ice-scraping wonder!
This is designed with double scraping action for super-efficient scraping. Clear frozen windows THREE times faster than traditional ice scraper!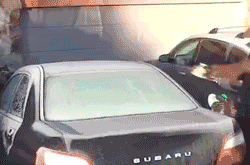 ---
Features:
Cone-shaped Ice Scraper--Remove even the hardest,frozen frost from your car windows with ease,yet it won't scratch the glasses.
Three times more efficient than any regular ice scraper
Simply remove ice/snow in any direction/circles WITHIN SECONDS.
Extra Wide Side - to cover more area for scraping/snow removal.
Spikes Side - Ice-breaker
Tap the Spikes side on the ice, and it'll easily breakaway
Comfortable grasp & usage
Specifications:
Package Includes: