Description~
The Little Lamp is a cute, Aesthetically pleasing innovative lamp bringing joy, positivity and good vibes to any room - not to mention a smooth, radiant and relaxing light.




The compact size and flexible and portable design allow for effortless transportation from room to room wherever you need a little extra light.




Utilizing modern LED, the Little Lamp provides ample eye protection eliminating flicker, vertigo and eye fatigue.




Eye protection blended with a long-lasting rechargeable battery (up to 15 hours) makes this the perfect solution for late-night reading, studying, arts and crafts and any situation requiring extra illumination.




Long gone are the days of struggling to see in the dark or dealing with harsh, uneven and sporadic light. Liven up your room with the stunningly marvelous Little Lamp.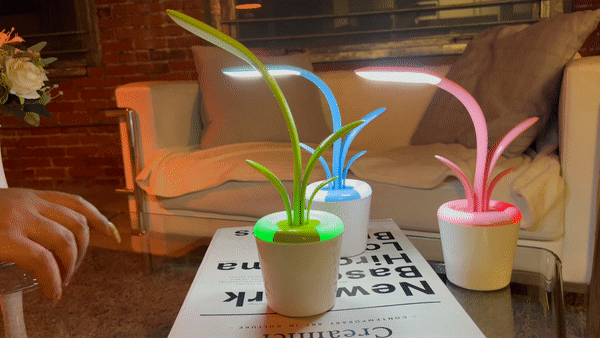 Lamp Size - 3"x3"x15"
Base circumference - 10"
LED Bulbs - 12Pcs, 50-60 Lumens


Product functions
Smooth, glowing radiance provides relaxing, comforting and gleaming light

Ample eye protection allows for hours of safe use at a time. LED lights with no flicker, vertigo or fatigue

completely portable, whether you want to use it at home, the office, the library, park or beach, you can always count on your lamp.

The perfect blend of function and fashion with an aesthetic design and quality materials

Shipping & Delivery

Standard Shipping Times

United States: 5- 7 days

Processing Times: Orders take 1-2 business days to process after placing the order before shipping out. We do not ship out on weekends.